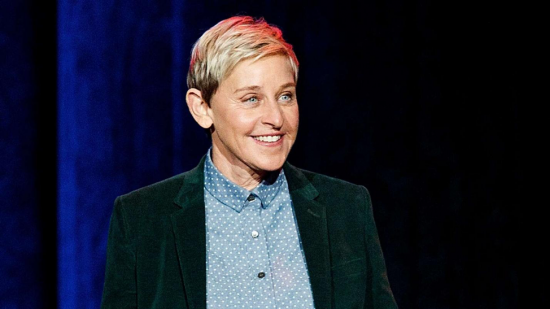 We all know how the statistics go: you're likely to make a lot more money if you make it through college and get your degree. In fact, if you go on even further and get a master's degree or a Ph.D., then you'll probably make even more. However, it should be interesting to note that some of the richest people in the world don't seem beholden to these statistics.
Whether they were just plain lucky or they worked really hard, there are quite a number of people out there who have gone on to become multi-millionaires and billionaires despite lacking college credentials. In fact, research has found that up to a third of the billionaires of the world don't have a college degree. Well, we won't cover all of them, but we did get a list of some of the world's richest and most famous people who, despite not having a college degree, still went on to achieve massive success.
Ellen DeGeneres
Ellen DeGeneres has achieved success both as a comedian and a talk show host, having worked really hard to get there. She did go to college, enrolling in the University of New Orleans. However, she didn't spend more than one semester at the school before dropping out. She did a bunch of odd jobs, including selling vacuum cleaners, and painting houses after that. She would also do lots of standup routines in comedy clubs until her big break on the Tonight Show. She later got her own sitcom and from there it's been nothing but an upward trajectory for her. She is currently worth over 400 million dollars.
Ted Turner
Source: https://www.nti.org/about/leadership-and-staff/ted-turner/
Ted Turner didn't technically drop out of college. He was actually kicked out. The business magnate was enrolled in Brown University and was expelled from the school when he was caught with a woman in his dorm room, which was prohibited. At least that's better than a college student getting expelled for plagiarism these days. Fortunately for him, his father was at the helm of a successful advertising company and Ted Turner ended up working there. He later turned the advertising company into the Turner Broadcasting Corporation and later launched CNN, the first 24-hour news network. He is now worth approximately 2.2 billion dollars.
The biggest reason students get expelled today is due to plagiarism. So, it's important to check student work for plagiarism using a plagiarism detection tool. That way you will make sure your work is original and protect yourself from expulsion.
Larry Ellison
Source: https://www.youtube.com/watch?v=b5qZVk0F_yg
Larry Ellison was born to a single mother and started out his life living in the Bronx. His life has actually been quite eventful, with him even buying himself a Hawaiian island at some point. He also didn't just drop out of college, but actually did it twice. The first time was when he was at the University of Illinois at Urbana-Champaign, which he left upon the death of his aunt in his second year. He later tried to continue with school at the University of Chicago but didn't go longer than a semester. As he worked several jobs, he gained programming and computer skills and went on to found Oracle, his own software company. He is now worth approximately 61.1 billion dollars.
Steve Jobs
Source: https://www.biography.com/business-figure/steve-jobs
Steve Jobs was a rebel through and through, right from the beginning. This rebelliousness included, but was not limited to, the field of education. He started getting interested in computers pretty early, just like nearly every other tech legend. He enrolled at Reed College in Portland, Oregon but later dropped out after a single semester at the school. He then embarked on a spiritual journey to India to learn more about Eastern spiritualism. Later, he came back to the United States and went looking for Steve Wozniak, his lifelong friend, and convinced him to co-found Apple. The rest, as they say, was history. At the time of his death, Steve Jobs was worth approximately 10.2 billion dollars.
David Geffen
Source: https://www.businessinsider.my/david-geffen-yacht-net-worth-real-estate-rising-sun-2019-8/
If anyone fits the definition of 'self-made', then David Geffen has to be among the top people on that list. This is rightfully the richest man in Hollywood. He co-founded both Geffen Records and Dreamworks, though he started his career working in the mailroom at William Morris, a talent agency. He enrolled at at least 3 different colleges: Brooklyn College, City College, Santa Monica City College, and the University of Texas. However, he ended up dropping out of all of them. When applying to William Morris, he lied about graduating from UCLA and even forged his papers to show he had graduated. Too bad they didn't have student plagiarism checkers back them! He is now worth approximately 8.2 billion dollars.
Conclusion
While no one is saying you shouldn't pursue higher education, this list is just to show you that no situation is insurmountable and that people have made it through a lot of disadvantages to become wildly successful. There are actually two things the people on this list have in common. The first is that they all dropped out of college. The second is that they all worked extremely hard to achieve success in their respective fields. You too should aim to work extremely hard, whether or not you finish college. With a lot of hard work, and a little bit of luck, there is no limit to how much you can achieve.
Author Bio
Ray Campbell is a writer and editor with a focus on entertainment, motivation, and self-improvement. He enjoys giving people life advice to help them achieve their goals and live meaningful lives. When he's not writing, he's practicing yoga or meditating.
© 2018 Celebeat.com All rights reserved. Do not reproduce without permission.