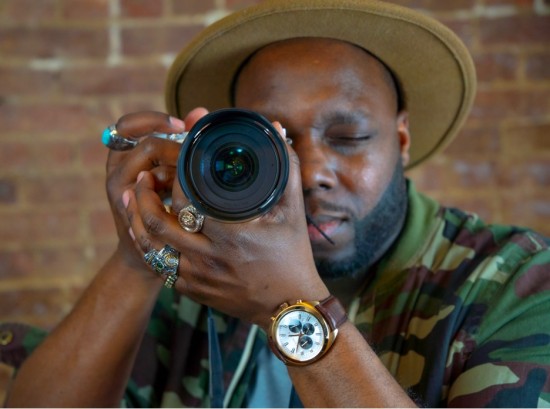 One unique feature that makes aerial photography so special is that images can be captured while the photographer and camera are in motion. One can capture photos from a flying drone, helicopter, and airplane. Photos captured from high above usually have a positive influence on your love for photography by making the ordinary scenes look extraordinary and more magical.
Akil Henley is one aerial photographer who loves showing the beauty of the world from a different dimension - incorporating creativity while capturing aerial photos. Akil is a creator, photographer, and social media influencer with over six years of experience in photography. Raised in the Bronx in New York City, Akil grew up learning music that later led him to discover his love for art and photography. To Akil, aerial photography has the potential to capture the imagination of the viewer and tell an incredible story about the picture from up above.
In the few years that he has been a photographer, Akil has traveled to 46 countries spread across all continents except Antarctica. On all of his trips, Akil always has his cameras and drone to readily capture the spectacular landscapes, landmarks, and buildings. Akil shares his amazing captures on his Instagram page which has over 20K followers. He is also the creator of the influencer app on the Apple app store, an application that meets all photo creation and editing needs of users.
Sharing on how one can use photography to impact society, Akil likes to give examples of some of his pictures that got huge recognition and were used by different publications. The Eiffel Tower Instagram page reposted a picture he took during the French protest. The photo had a huge impact on a lot of people and various local Parisian periodicals reached out to him seeking to use the same photo in their publications.
The massive social media following he received after the NYC Instagram page reposted several of his pictures is an example of how his work significantly impacted people.
Elizabeth Sutton, a famous NYC artist, was amazed by Akil's pictures and requested him to photograph one of her artworks on Roosevelt Island. Within the US, Akil has traveled to over 40 states capturing stunning photographs along the way.
Akil sees a lot of potential in aerial photography, especially when it comes to leaving a positive mark on people. The following are the potential areas in which aerial photography would create wonders,
● Archaeology: Aerial pictures can showcase the landscape's hidden treasures, including showcasing features that are not visible from the surface.
● Attracting tourism: Through aerial photography, one can showcase the wider area showing the location's natural terrain, something tourists would absolutely love to see
● Urban studies: Current landscape studies involve modern urban development. Aerial photos present a clear image of the various buildings along with all their intricate and stand-out designs.
● Climate changes: Aerial photographs taken at different times provide valuable records vital for examining climate changes over a period of time.
● Enhancing art: Aerial photography remains the most creative way to inspire awe from users looking at beautiful art.
© 2018 Celebeat.com All rights reserved. Do not reproduce without permission.