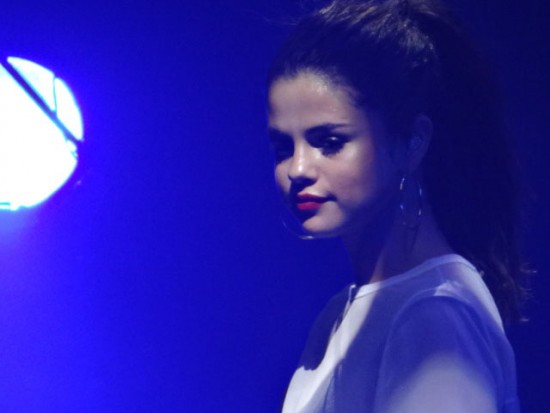 Does this sound like another emotional breakdown for Justin Bieber?
Selena Gomez recently dropped "Lose You To Love Me," which some believe is her breakup song with Justin Bieber. Surely, this would make Hailey Baldwin (now known as Hailey Bieber) worry for her husband.
However, it's not the song nor Selena that worries Hailey. According to an insider who is close to the model, Hailey worries more about Justin's reaction to it, knowing how "fragile" and "sensitive" her husband is when it comes to his ex-girlfriend.
"She is aware that they are both artists in the music industry, and they have their own statements on their lives and experiences," the insider added. "But Hailey is just a little concerned about how the song will affect Justin. She cares a lot about his emotional and mental health more than anything."
"He [Justin] is very fragile and sensitive to stuff like this in particular, despite being surrounded by a good environment of friends and family. He had his share of struggle with his mental and emotional stability, so you can't really blame him for being so."
The insider added that Hailey is worried Justin might "start thinking about the past" and is afraid that it might "lead him to a dark place."
Despite this issue about Selena's new single release, however, the insider insisted that the newly-wed couple is "madly in love'" with each other and is going strong.
As reported, Selena's new song release "Lose You To Love Me" is full of hints about her longtime on-again, off-again boyfriend. Selena and Justin split last year, with Bieber eventually finding the love of his life in Hailey and deciding to marry her (twice).
Selena's new single sings: "I gave my all and they all know it/ You turned me down and now it's showing/ In two months, you replaced us/ Like it was easy/ Made me think I deserved it/ In the thick of healing."
A few hours after the single was released, fans were quick to notice Hailey's Instagram story that was reported to be her response to Selena's song. Hailey posted the song titled "I'll Kill You" by Summer Walker.
Everyone went hysteric, assuming that the model was throwing shade at Selena. Nonetheless, Hailey clarified she was not directing the post to anyone.
The model even commented, "Please stop with this nonsense. There is no 'response'. This is complete bullshit."
So far, there are no statements yet from Justin about the issue. However, just a few months ago, it was reported that Justin still sees Selena for advice.
A source also reported, "Justin is married. He really needs to let it go."
© 2018 Celebeat.com All rights reserved. Do not reproduce without permission.