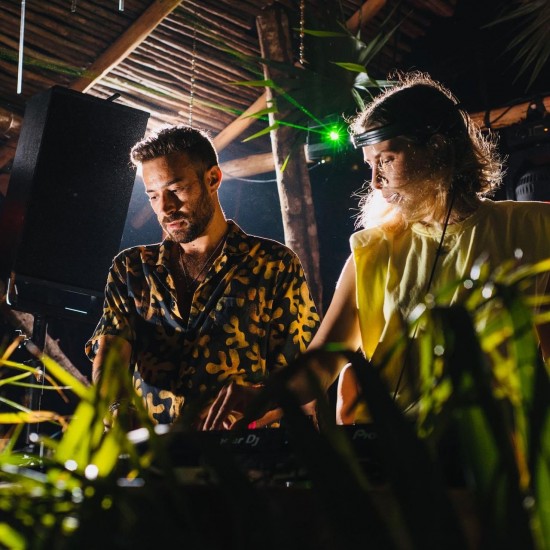 Israel is a hub for DJs. Every nightclub in this country invites new DJs and gives them a platform to showcase their skills. Sean Doron, a world-renowned DJ, is a product of such invitations from Tel Aviv nightclubs. He was popular for his electronic music genre that he explored further after getting recognition from his fans. The Tel Aviv DJ recorded his songs with famous labels like Rebellio, Flying circus, Rotary Cocktail Records, Inmotion Music, and Bla Bla Music.
The calm before the storm
You should see the crowd when Sean goes on stage. Everyone becomes hysterical. They start chanting his name, shouting his songs, and raising placards showing their support. But how does the millennial sensation produce such viral music? Sean says, "I need silence to produce my songs. It doesn't have to be a full song in one day. Sometimes, it takes weeks to create a few tunes of a single song. But I need that environment to make my mind work. Initially, I used to work at night because my house was close to the streets. There was so much noise throughout the day that I couldn't concentrate even for one minute. Fortunately, I now live in a much better house. My studio is soundproof. That allows me to create tunes quicker than before."
In reality, Sean is a calm and composed person who doesn't talk too much. He likes to stay by himself, creating new tunes. But he is an entirely different person on stage. It's like he is living the last day of his life. He even encourages new DJs to perform as if that's the previous stage performance ever. That helps to create that viral energy among the audience. His thunderous performances in Tel Aviv and other cities in Israel became so popular that he started getting invitations from DGTL festivals, New York Fashion Week events, Rumors Ibiza residency and Tommy Hilfiger shows. It shows his consistency in successfully keeping the crowd engaged with his trippy songs for hours.
Creating trippy tracks
Sean's fans often say, "Once you listen to his tracks, you will have an instinctive feeling to play the same song a few more times. It's as if he hypnotizes you with his songs. You feel tempted to play the songs on loop."
When asked about how he creates such tunes, Sean said, "I try to mix different types of instruments in a single tune. That's the advantage of electronic music. You don't necessarily need to learn ten different instruments before becoming a musician. If you are good with the software, you can still create lovely tunes. For example, I used both metallic beats and drum tracks in Cala Comte. That's how I mix my tunes. I keep experimenting with various tune modulations until I hit the perfect pitch and tune."
There is no doubt that Sean is an icon in Israel. He leads the electronic genre as an example. You can learn a lot about electronic music if you listen to all his tracks carefully.
© 2018 Celebeat.com All rights reserved. Do not reproduce without permission.