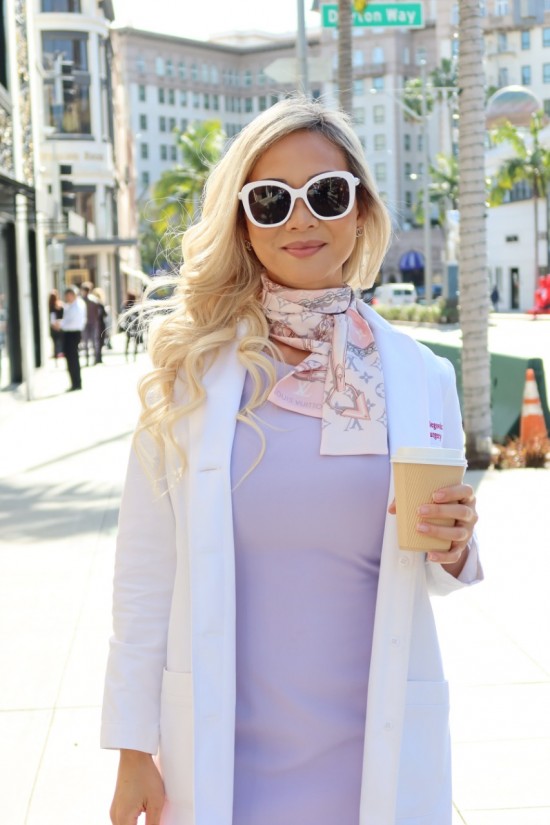 Today, the importance and purpose of social media are more than when it first came into existence. It is not just a place for friendly interactions and sharing your day-to-day life, but common people, celebrities, politicians, and people from all spectrum of fields are talking about more significant issues, are reaching out for help, and inclusively building a community for anyone and everyone. Social media is an essential tool and plays a crucial role in developing relationships, connecting people, spreading and sharing valuable information and information that matters.
Dr. Cat Begovic, a famous plastic surgeon from Beverly Hills, California, leverages the use of social media to the best of her benefit. She is a Harvard and UCLA graduate, well versed in nearly every plastic surgery.
Dr. Cat is a medical influencer with a loyal and loving community of 1.2 million followers on the most buzzed and used social media platform, Instagram. Through this social media platform and others like YouTube, media interviews, and TV shows like Dr. 90210, Dr. Cat tries her best to get her message across and reach out to as many women and individuals as possible.
Today, plastic surgery is still a male-dominated field with very few female plastic surgeons. Being one herself, Dr. Cat addresses this issue, and many others like it on her social media platforms. She shared in an interview with the Authority Magazine that the TV show Dr. 90210 and her social media platforms have allowed and given her the opportunity to share the message that irrespective of your gender, color, hair color, background, makeup, without makeup, attire, anyone can be a doctor. She shared that people need to look at others for who they are and what value they provide to society; instead of judging them for their looks, attire, or appearances.
There have been many norms and the way women have been brought up in our society. For many years, and even today in some parts of the world, women are taught to marry and have kids at a particular age and are not supported to follow their passion and go after their careers. This restriction makes it difficult for women to choose or even think about choosing the path against such norms and regulations. It is also believed that women who are career-orientated or follow their passion have difficulty managing their home, kids, or marriage.
Through her social media, Dr. Cat hopes to make women believe they can have it all and manage it all gracefully. She advises young women to believe in themselves, to love themselves, follow their passion, give their career and the things they love, the care they deserve, and not get affected by people's opinions, judgments, or expectations.
Dr. Cat also tries to show her connection with her plastic surgery patients through her social media platforms. She showcases plastic surgery and its patients in the most meaningful, deeper, and emotional way. She believes plastic surgery is a life-changing, life-transforming process, after which women almost feel they are living a completely new life. Even in this modern era that we live in today, many people still consider vaginal cosmetic surgery taboo, which makes it even more critical to normalize it. Dr. Cat tries to educate people and includes the topic of vaginal cosmetic surgery into everyday conversations with the help of her social media platforms. She educates and informs people why women undergo vaginal cosmetic surgery to understand better, break the barriers, or get rid of the embarrassment involved.
Today, social media is a powerful tool that has benefited numerous businesses, small businesses, influencers, and many others. Suppose used wisely; the social media platforms can be put to great use by spreading important messages and news, as Dr. Cat does. Dr. Cat excels in her profession and voluntarily talks about subjects that matter and inspires others to do so.
Make sure to follow Dr. Cat on her Instagram and join the community with other thriving and inspiring women.
© 2018 Celebeat.com All rights reserved. Do not reproduce without permission.