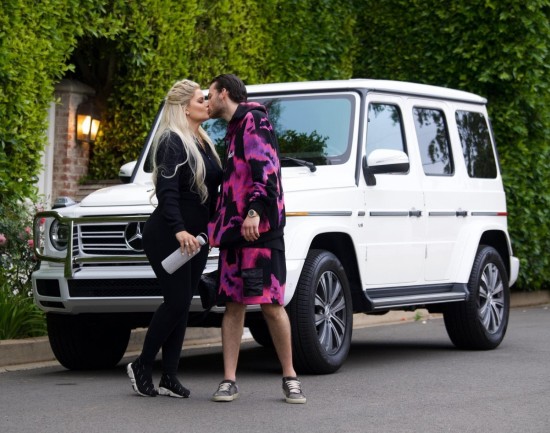 The Moscatels were spotted in LA on Friday afternoon. According to Yahoo, Kelsea and Cole were spotted in Brentwood. Cole was seen wearing Blood Brothers street wear paired with Saint Laurent shoes. While Kelsea was a bit more relaxed in a Skims tracksuit and Balenciaga sock shoes.
Sources close to the couple tell us they were filming Season 2 of their Reality Show, The Moscatels. From what we hear, there will be quite a few celebrity guests appearances on Season 2 of the show. We also hear that the two are planning on making several TV appearances and will be featured on some Magazine Covers prior to the show's Season 2nd release.
The Moscatels is set to release Season 2 in mid-June.
© 2018 Celebeat.com All rights reserved. Do not reproduce without permission.