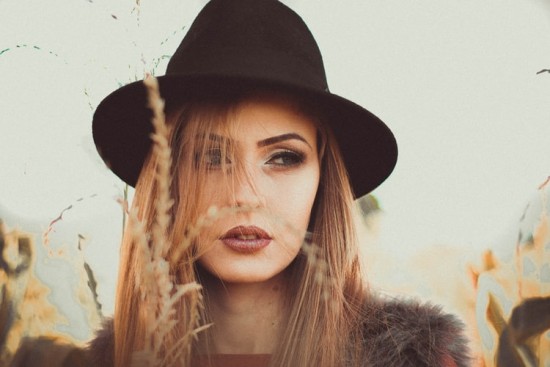 Girls can now choose from a small selection of nude colors that flatter them, no matter their skin tone, all thanks to the up and coming brand Sunnies Face.
Celebs and Makeup Artists Love
Sunnies Face is a Filipino beauty brand with five founders who are models and beauty moguls. They launched with only one product - that is lipstick which keeps selling out fast. And now, they are now growing their ever-expanding line of cosmetics to include brow pencils, cheek tints, shimmer sticks, and whipped matte lip creams.
Their latest collection from the Fluffmate line includes six new nude-based shades. Celebrities like Christina Aguilera, Amandla Stenberg, and Elsa Hosk have worn shades from their Fluffmate lipstick line before.
Makeup artist Meghan Nguy shares how the lipsticks have a "texture that's pillowy soft, you'll want to keep reapplying." Beauty is Boring founder Robin Black calls the collection her "dream lipstick" describing it as a light-as-air formulation that is totally opaque, powdery matte, perfect finish, nondrying, and doesn't leave a stain.
Cruelty-Free Lipstick
One more reason to love the Fluffmates collection is that it is 100 percent animal cruelty-free. The lipsticks are tested by the owners themselves as well as their friends and family.
Creative Director Martine Ho, siblings Jess and Georgina Wilson, and couple Bea Soriano and Eric Dee launched the brand in 2018 after the huge commercial success of Sunnies Studios which sells trendy sunglasses and prescription eyeglasses.
All Sunnies Face products are reportedly formulated in Italy. Their lipsticks are also paraben-free and safe for pregnant and nursing moms.
NEW Nude-Ish Collection
The new shades include "Milk Tea" in warm beige similar to Nudist. "Bday" in taupe is great when you need a barely-there lippie, "Casual" is more peach-based, and "Brunette" in reddish brown is reminiscent of the brand's best-selling terracotta shade "Girl Crush" launched previously.
They also have lighter nudes like "On Repeat" in rose mauve - a muted pink perfect to cop a no-makeup makeup look and "Baby Spice in cool blush - a cool-toned OG Shade Milkshake-like shade.
The formulation is advertised as "breathable," easy-to-blend, and "multi-purpose." You can use it on your cheeks and eyes to - a monochromatic look perfect this fall!
Where to Buy
Sunnies co-founder Ho talks about plans of bringing Sunnies Face to the American market saying, "We can't wait to have everyone try it," adding that the co-founders "intend for the world to enjoy Sunnies Face, not just in the Philippines."
In the meantime, Sunnies Face beauty products are available through the online retailer PNYBeauty. There's a waiting list on several lippies. We are still watching out for their newest collection to arrive on the site, and the brand to arrive here soon.
© 2018 Celebeat.com All rights reserved. Do not reproduce without permission.