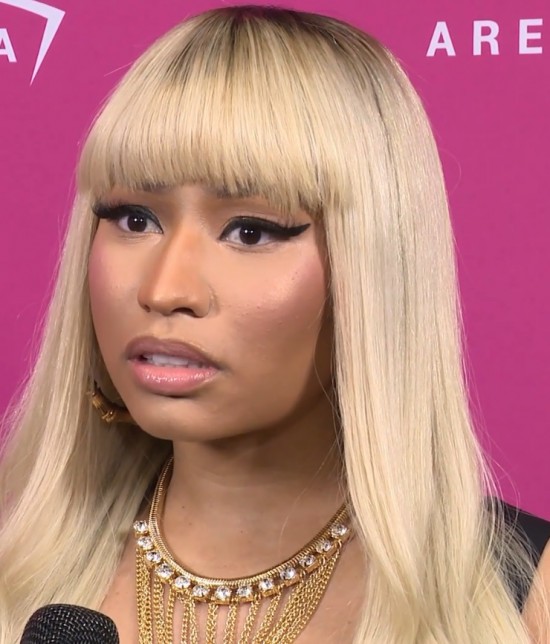 Low-key and without the usual paparazzi-swarmed celebrity weddings, R&B singer/rapper Nicki Minaj tied the knot with Kenneth Petty -- a childhood sweetheart way back when she was still living in Queens, New York.
There's one tiny bit of detail surrounding their hush-hush but super-rushed wedding: their marriage license was set to expire by the end of the month. In order for them not to go through the whole daunting process of securing a marriage license, they were left with no choice but to tie the knot even without the grand celebration.
The marriage license is only valid for 90 days. Failure to get married within the validity of the license would mean going back to step one.
Fans of Nicki Minaj must not be disheartened though. The grapevine is abuzz about an upcoming mega wedding celebration between the newlyweds. This time around, there would be the luxurious entourage, cocktails, cakes, the whole enchilada. Now, that is one celebration that will be the talk of the town for weeks!
So is their wedding something that will make jaws drop or even utter the word, "what?" Definitely not! The rapper and her husband have been living together for years. They even have a number of Instagram photos and videos showing how intimate their relationship has been.
The marriage of Nicki and Kenneth has prompted many curious minds to ask who is this Kenneth Petty? ENSTARS did a report on him and cited some interesting stuff about the rapper's newest hubby.
Nicki and Kenneth dated back when the former was just 16 years old. They had great chemistry, which until now could still be seen. As per the report, Kenneth was said to be a registered sex offender and had pleaded guilty to a charge of first-degree manslaughter back in 2002. Petty received a 10-year sentence for it and was only released in 2013.
That's not only Petty's trouble with authorities. Apparently, he was also caught driving with a suspended license and driving through a stop sign.
While Nicki's husband may have a bad record and ugly past, it didn't stop the rapper from officially becoming his wife. It would seem that love does not look at a person's history. What matters to them is the present and the future, and Nicki and Kenneth just proved this.
Now, they're on their way to celebrating their very own forever
© 2018 Celebeat.com All rights reserved. Do not reproduce without permission.