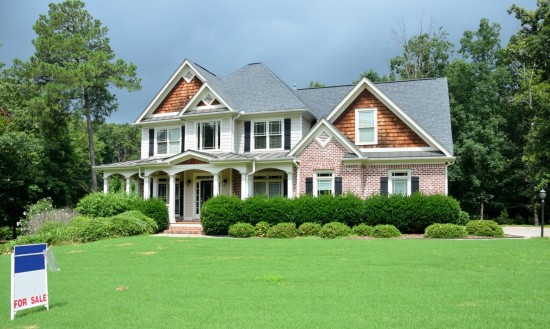 The coronavirus has changed the course of our lives and who knows when things will be as they once were. Many industries have had to alter the way they do business, people are losing their jobs because businesses had to cut hours, lay off people, or close their doors for good.
With much of the nation facing economic uncertainty, it's a stark realization that celebrities don't even experience the pandemic the same! While millions are facing eviction or foreclosure, these celebs are putting their multi-million dollar homes on the market! Of course, this is awesome news and according to HomeLight's Q2 2020 report, 49% of real estate agents were right; business is growing despite the current circumstances.
So, who's about to be millions of dollars richer? Let's take a look!
Christian and Samantha Ponder
Sports fans may know Christian Ponder and his wife, Samantha Ponder. The couple once called Phoenix, Arizona home, but the pair have listed their 6,923 square foot home (the 803 square foot guest house, too) on the market. When they bought it in 2015, they plopped down $2.2 million. But today? They're listing it for $3.9 million. Nice little profit, eh?
Tommy Hilfiger
When it comes to fashion, the name, Tommy Hilfiger, is as iconic as sliced bread. When he and his wife, Dee Ocleppo, purchased the home in 2013, they paid $17.25 million, but today? They're asking for $24.5 million. The Florida mansion is an art lovers dream and it was even featured on the 2014 cover of Architectural Digest!
Justin Beiber
When Justin Beiber married Hailey Baldwin, a lot of girls had their fantasies of one-day being Mrs. Beiber smashed to smithereens. Naturally, the famous couple purchased a home in Beverly Park, a neighborhood of Beverly Hills, California. The home was originally listed at $42 million when it was first listed, but Beiber snagged the mansion at a deep discount, paying only $25.8 million. See, even the wealthy like a good discount.
Matthew Perry
F.R.I.E.N.D.S. star, Matthew Perry, has listed his "kick-ass Malibu home," for a cool $15 million. What do you get with it? A beautiful view of the beach, 5,500 square feet of loft-like spaces, walls of glass, and even a state of the art home theater. If you want a cozy, albeit expensive, beachfront home, this could be it - if you start saving your pennies!
Cindy Crawford
When you picture the home of a supermodel, you might think it'd be ultra modern, sleek, and oozing of decadence. Well, Cindy Crawford's $15.995 million dollar home is exactly that. The home, built in 1959, has been completely remodeled and is perfect for those who want to be a hop, skip, and jump away from Hollywood, but still have some privacy.
Bella Thorne
Bella Thorne, the former Disney star and OnlyFans mega-hit, has placed her decidedly unique Sherman Oaks home on the market for a modest (hah!) $2.55 million. Bella has done a lot of renovating to truly make the house her own with bright colors, bold murals, a room with handcrafted roses throughout and much more. For those who love color and want to live in a house with personality, Ms. Thorne's abode is a great choice.
While the average person balks at spending six figures on a house, celebrities can drop millions and not bat an eye. But, we can pretend to afford these multi-million dollar listings and drool as we sift through the photos. It's nice to dream, no?
© 2018 Celebeat.com All rights reserved. Do not reproduce without permission.