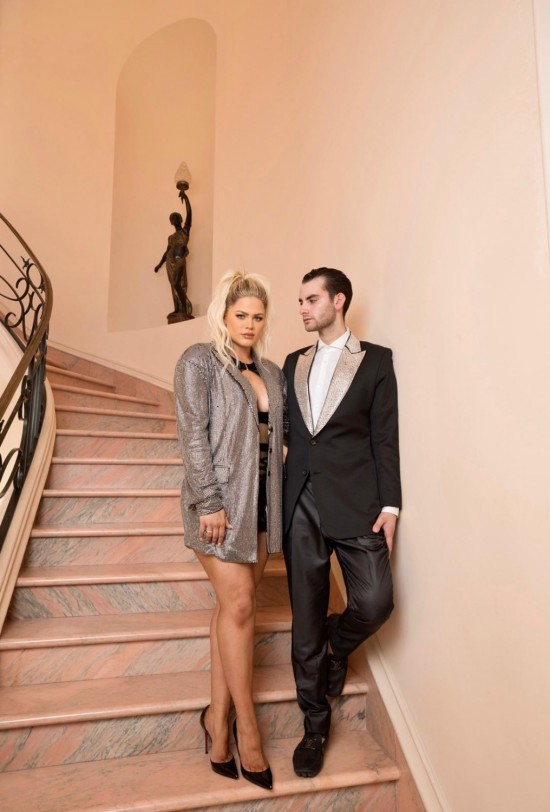 Wait... Another massive photo shoot? Didn't Cole and Kelsea Moscatel just have a major shoot last weekend?
These two are unstoppable! Early this A.M., Cole and Kelsea Moscatel were spotted leaving hair and makeup followed by their wardrobe stylists and the rest of their team. The group was headed towards Lancaster, where people will typically shoot in outdoor locations for its beautiful scenery. We can't help but wonder what this shoot is for.
Cole and Kelsea just shot a ton of content during their week long stay at The W Punta De Mita, Mexico, and immediately went back to shooting last weekend when they got back in town. Now, the following weekend, they are out shooting once more. There must be some big, big things coming the Moscatel's way. Perhaps another cover or two? We wouldn't be surprised! The power couple has landed multiple covers just this year alone and even made history as the first couple to grace the cover of Maxim France. Whether it is another magazine cover, an editorial spread, or something new up their sleeve, the world cannot wait to see. There is always something exciting coming up for these two entrepreneurs and media personalities.
They have really proven to be iconic go-getters throughout 2020 with all they have accomplished. Everything from starting their reality show, The Moscatel's: A Family Full of Luxury, Love and Drama, launching multiple new branches of Snob World, to landing multiple high-fashion magazine covers, it seems like nothing can come in the way of this multi-talented couple.
© 2018 Celebeat.com All rights reserved. Do not reproduce without permission.