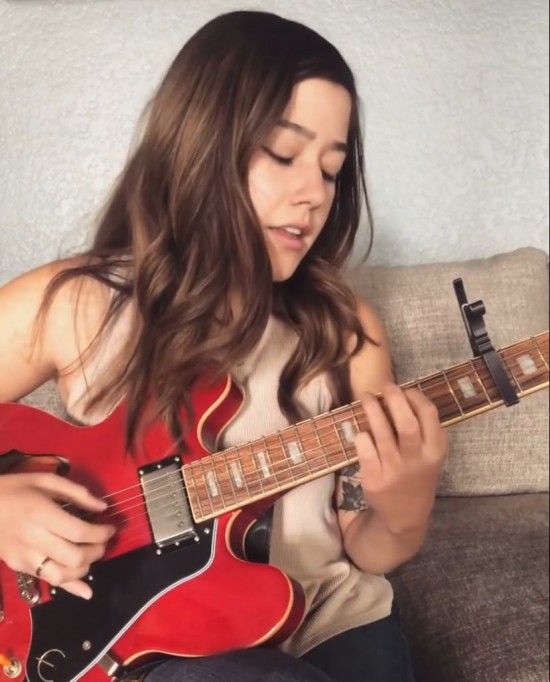 "Music has played an important role in molding my personality to perfection," says the upcoming singer-songwriter.
Southern California based artist Epiphany Monet credits music to be her life savior, as it has made her come out of her comfort zone and thrive to achieve the impossible. Inspired by many known artists like Amy Winehouse, Daughter, and Julien Baker, she has gone that extra mile to prove herself as a fine artist, on her way to attain stardom. Her sources of inspiration have truly motivated her to change her life drastically, as their success stories have bowled her over and made a deep impact on her life as a music artist. What has been her experience so far as a part of the music fraternity, we ask her, to which she responds by saying, "My family have been my pillar of strength since the time I decided to step into this zone. They push me for more, boost my morale and challenge me every day to keep going and not give up due to the fear of failure. I feel I have reached this position only because of their unending support, which has kept me going in spite of setbacks and hurdles that kept coming my way in my journey as an artist."
Epiphany says that she got inspired by her brother as a young kid, who would play the guitar for hours together. Learning a lot from him, she eventually got hold of his instrument and mastered it in no time, reversing roles now, as she plays the guitar better than anyone else. "Though he teases me he's the one who has taught me how to play the instrument, however, he did teach me where I need to incorporate the tunes in my songs, which has been of great help without any doubts," says Epiphany. She openly credits a part of her success to her brother, who has played an important part in building up her career in some way. Her musical journey has had many ups and downs, but that hasn't deterred her to pursue it with all her passion. It has been a long path to reach where she stands today, and all the struggles that she's gone through has made her a better artist, undoubtedly.
She has stepped into the world of music with her debut album 'When I'm Feeling Lonely', which has ten beautiful renditions by the artist which are bound to sweep listeners off their feet. There's more to come from this amazing artist in coming times. Stay connected with her on Instagram: @epiphanymonet for her upcoming music.
© 2018 Celebeat.com All rights reserved. Do not reproduce without permission.